01
Choose a League
One league is active for 1 hr. 1 league equals 1 cricket match.
02
Join Contests
Join different contests like hot contests, beginner's contests and head to head contests etc to win cash.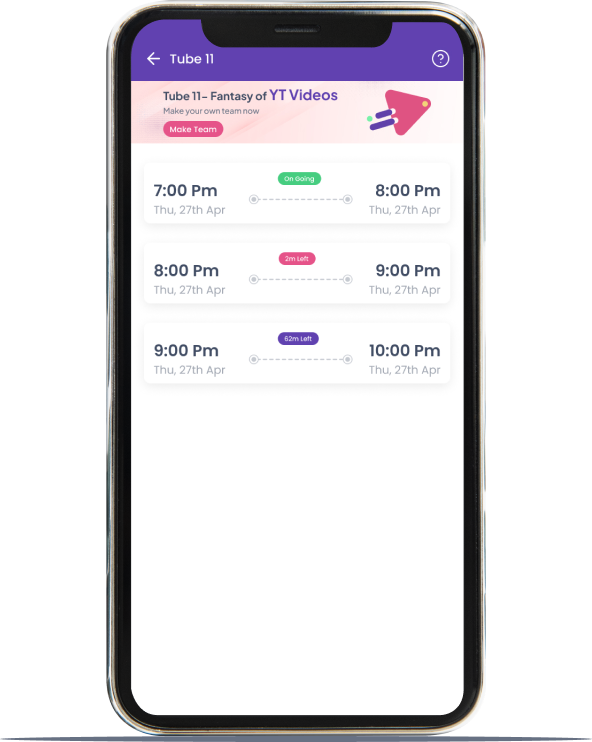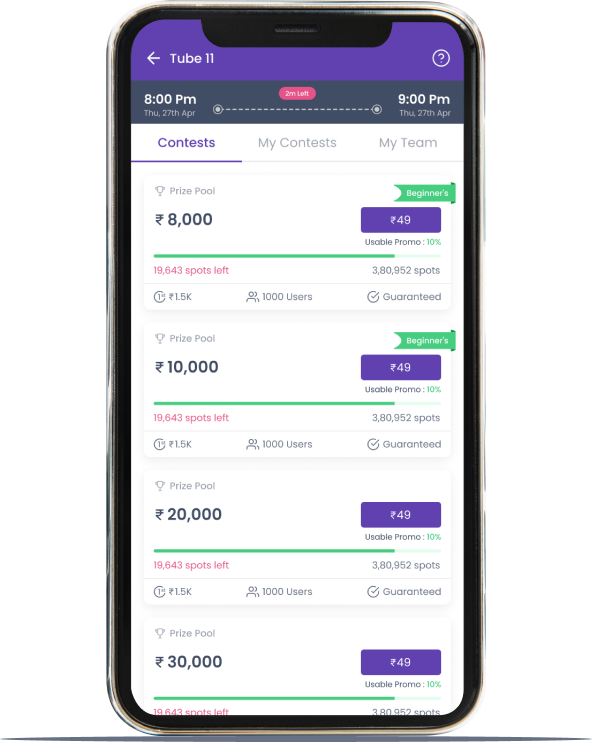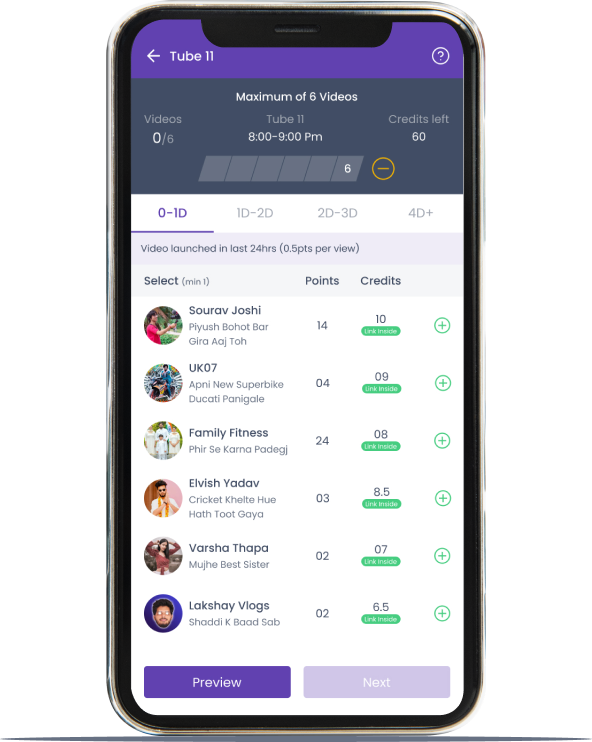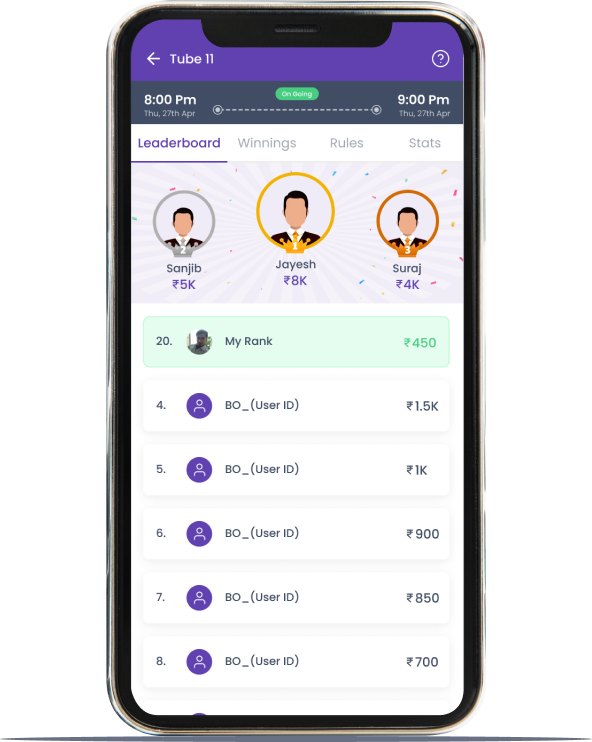 03
Create Team
Create a team of 6 videos. You will be given 60 credits to create a team.
04
Point System
The points you receive will depend on the number of views the videos will receive during the league timings